Be honest. Haven't you thought of just packing your rucksack and going for a completely unplanned and sudden road trip? Maybe half a dozen times, but probably some last-minute hindrances made you drop the plan. But, what if, one fine morning, you find yourself on the road with your favorite vehicle out for your dream destination? It is indeed the best feeling, but you need to prepare your car accordingly for that.
Table of Contents
While enjoying the scenic beauty on the road, the last thing you want is your car breaking down in the middle of nowhere. So, it becomes the foremost vital task to check your vehicle before you go out quickly. Here you will find some essential tips compiled regarding determining your car is good to go for a sudden trip.
Prepare your Vehicle and Utility Items
Scheduling an appointment with a mechanic may be time-consuming and may lead to a delay in your plan further. So, from checking the tire pressure to brake condition, here are some key factors you can check yourself. This will certainly help prevent any mishaps from occurring while on the highway. Besides that, you need to take some utility items along with you to get a gratifying overall camping experience. Your items are as follows:

A small first aid kit for any emergency

Comfy blankets for trips in cold weather

Antibacterial wipes

Charging wires and USB plugs for each electronic device you are carrying
Also, do not forget to carry an ultra compact camping chair to sit back and enjoy your favorite beverage on the camping site. Now, as you have checked and packed all the items you will want to be sure to have on hand, let's talk about what parts of your vehicle you must self-check before you hit the road.
Check the Tire Pressure of Your Car
Before anything else, you should conduct a thorough tire check, as inflation of tires may reduce your vehicle's fuel economy. Car tires should have enough tread, which may affect your grip on the car. Have a quick pressure of all the tires, including the spare one you carry for emergency purposes. Make certain that the spare tire you are carrying is fully inflated.
Inspect the Braking System
Your car's braking system is the most crucial part where you need to pay deep attention when it comes to safety. First, check if the brake pads are in unblemished condition or not. If you are getting any unwanted squealing noises from your vehicle's braking system, it may be due to worn brake pads. In that case, you must seek a professional technician's attention. You may also self-check the brake pedals. If it feels spongy while pressing, consider checking the brake fluid level as well.
If you somehow land in any unwanted car incident you can learn more for further assistance.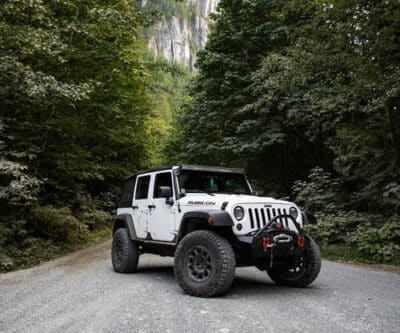 Check the Battery Fluid Level
You will mostly rely on your car's battery on a long road trip. So before hitting the highway, make sure there is enough fluid on your battery. Do check if the wires are correctly connected or not. The average battery life is three years for a standard car in most cases. If your battery is older than that or having trouble starting the car, consider changing the battery before the trip.
Monitor the Air Filter
Your engine air filter is often prone to get damaged easily, as it collects all the debris and dust to prevent them from entering your vehicle's engine. If you are planning for a long tour and haven't changed or cleared the air filter for a while, maybe you must consider changing it before the trip. According to cars.com, a clogged air filter hugely affects the acceleration of a vehicle.
Check the Air Condition System of Your Car
Nothing is more miserable than a malfunctioned air conditioning system on a summer road trip. So, when you are going out for a getaway on summer days, you must check your car's cooling system. Most possible reasons for lousy conditioning may include a clogged air filter, blown a fuse, leakage, or a bad clutch.
Lights and Wipers
While checking the other significant parts of the car, do not forget to have a proper look at the head and tail lights and your vehicle's wipers. Driving with a dim headlight in the evening is illegal and dangerous. Likewise, if your wiper is not working correctly, it may impact your visibility. If you find any fault in these items, consider replacing them before your trip.
Get Enough Sleep Before your Adventure Ride
Now, you have examined your vehicle thoroughly and made all the necessary changes you need to do before the trip. But a long drive consumes a lot of energy. So, sleep for at least 7 hours before going for the drive. Carry some healthy snacks and liquids to stay hydrated on the road. And the essential thing, consider taking frequent breaks while driving, perhaps after every two hours, to keep yourself fresh.
It is Time to Make Plan Now
Remember, the main reason for your impromptu getaway is to experience fun adventures and create memories. So, keep an open mind throughout the journey, be flexible, have a bit of patience, and of course, enjoy your trip to the fullest.

Reference Link :